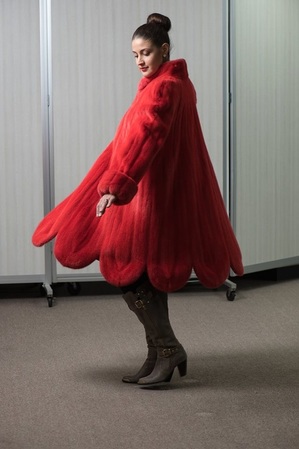 STORAGE:

During the summer it's important to protect your furs in a cool, dust free environment. Bring in your precious furs and while you're here see our fabulous selection of gently pre-owned and new furs at amazing savings.

We can set aside your favorite selection and create a layaway payment plan (no interest), so it will be paid in full by the time winter comes around.

We will be glad to discuss trade-ins.

Storage alone (for furs purchased at the Ritz) is $39.95
Cleaning and Storage starting at $69.95
Additional $10 for furs not purchased at the Ritz

We also do repairs; prices upon request.

​
"We Think You'll Agree,
We're the Best Deal in Town!


Professional storage during the summer months is most important to maximize the longevity of your fur. Home storage, using air conditioning or a cedar closet, will not protect your fur from drying out or from dust, dirt or insect damage. Professional storage facilities, like the ones we at Ritz Thrift Shop® - Ritz Furs use, are specifically designed to help ensure the quality of your fur, offering a temperature, humidity and light-controlled environment.
​
Homes are not equipped to provide these combined conditions. Annual fur storage and cleaning is a recommended inexpensive way to maintain the quality of your fur.




​
​
---